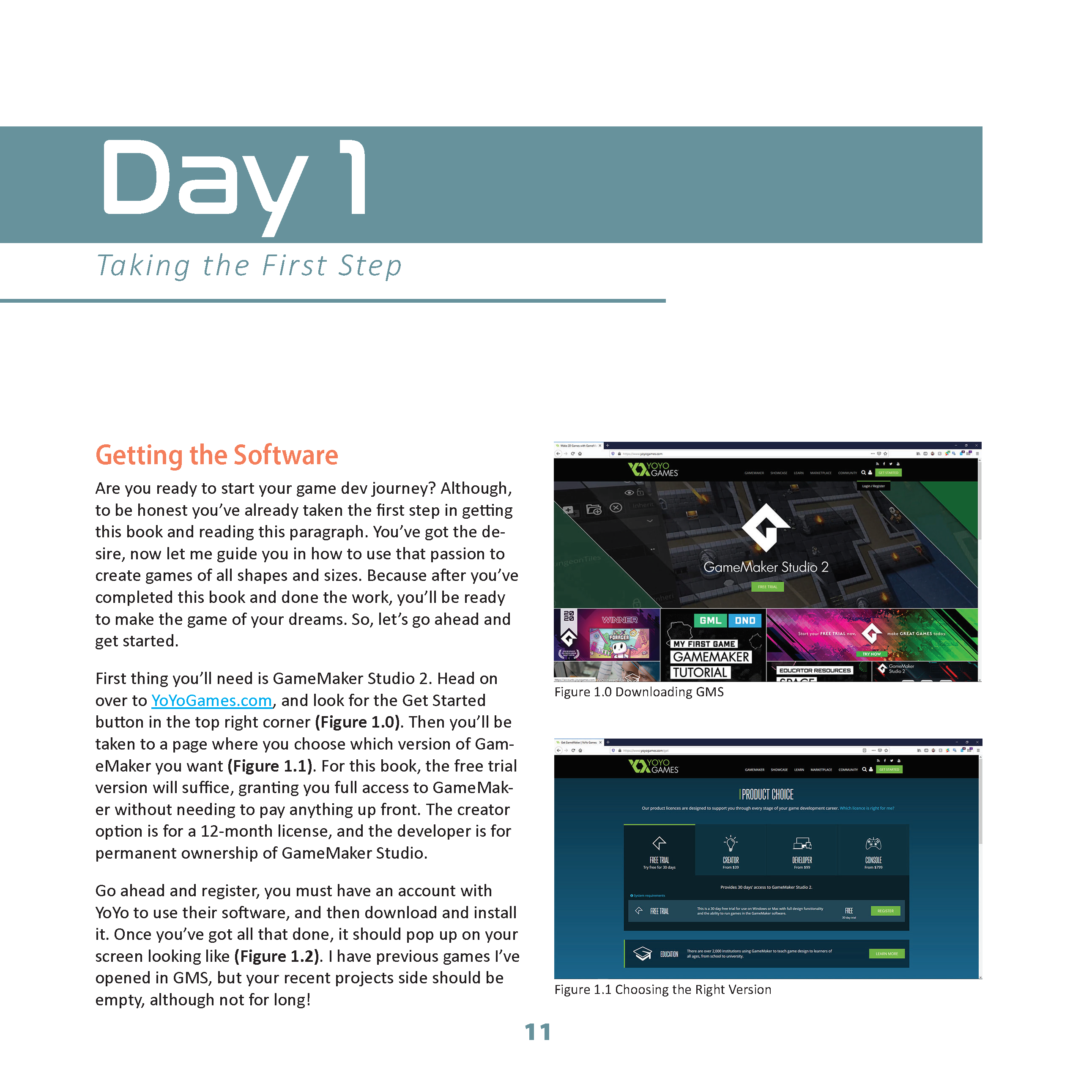 1 Day at a Time
You'll complete this book in just 30 days and by the end you'll have all the knowledge and skills to start making your dream game!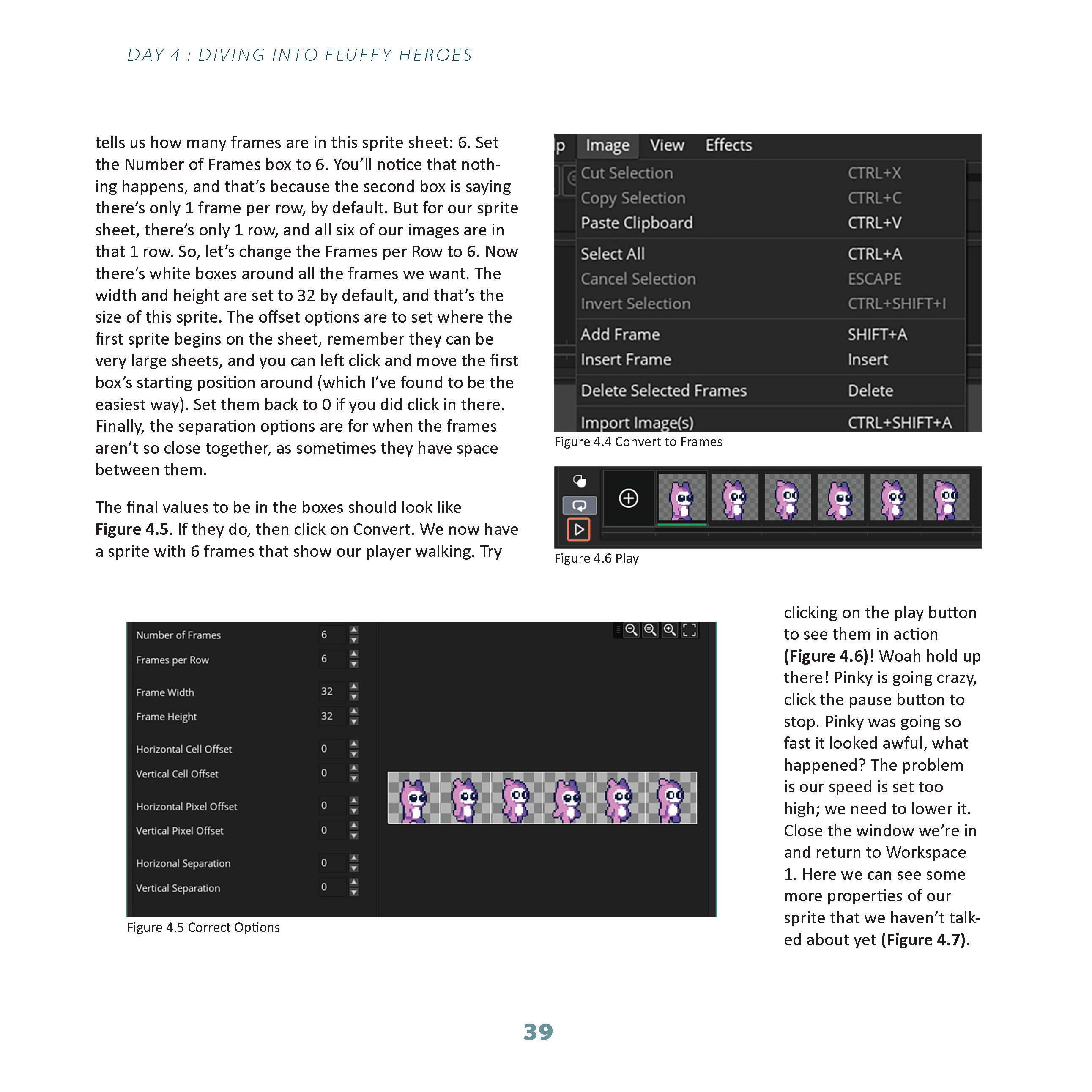 Learn Real Game Dev
This book teaches you practical, real life game dev skills like converting sprite sheets to animated sprites, saving and loading, state machines, and more!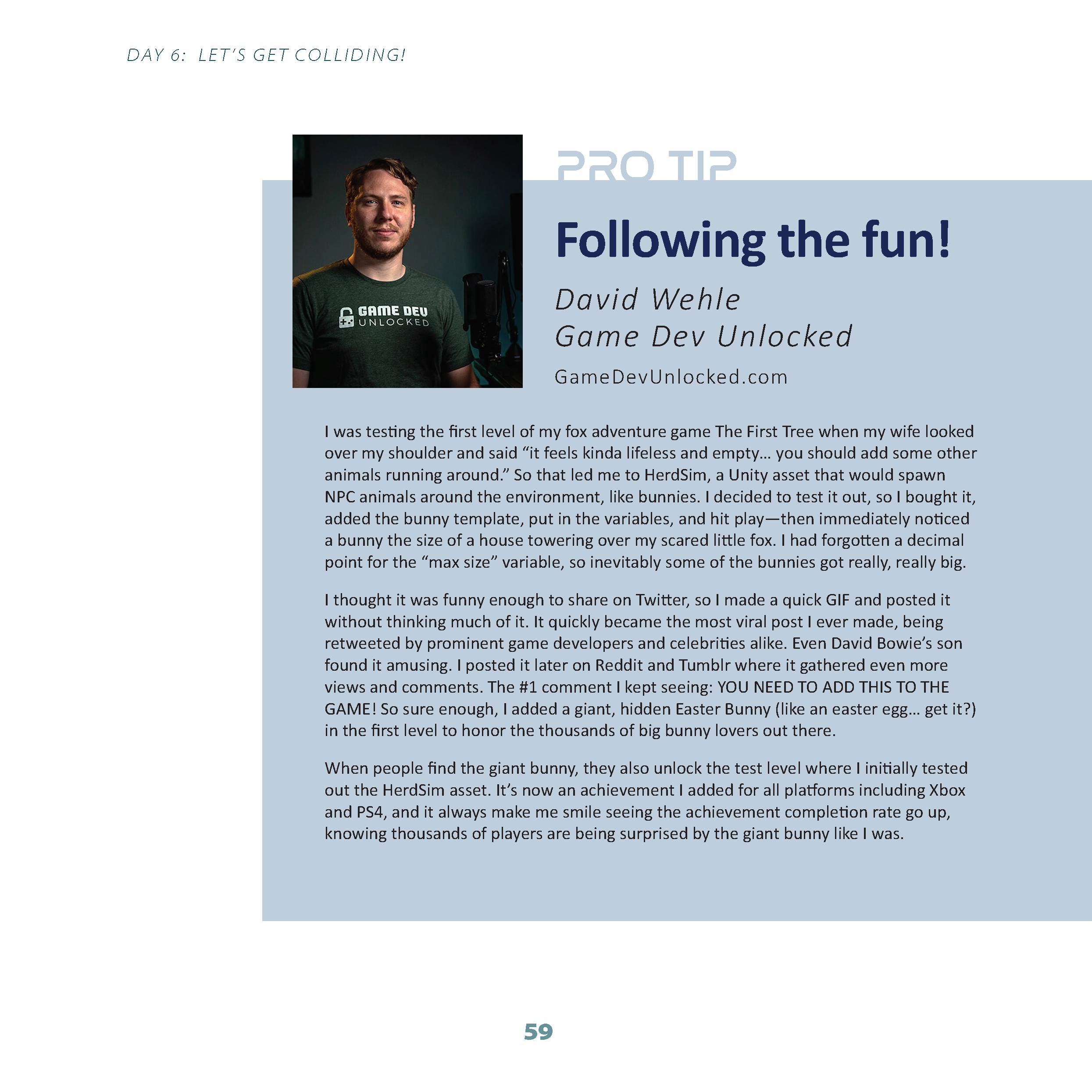 Get Input From Other Devs
Hear from other game developers on a wide range of topics and grow your knowledge of the games industry.
Get a Physical Copy
You can order the book in paperback or hardcover.
Buy a Digital Edition
If you'd prefer a digital copy of the book, you can purchase that here!